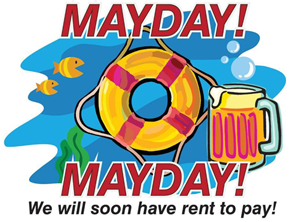 Come Thirsty and Hungry!
Help Us Pay the Rent!
 
When: Wed, May 1, 7-9:00 pm
Where: Odell Brewing Company
Music: Switchman Sleepin' (Grateful Dead cover band playing acoustic just for us!)
Cost: No cover, $5 for one beer, $8 for two beers
Food: Chicken or beef fajitas with beans rice, and salsa available – just $8 – and all proceeds benefit FoCo Cafe! Alcohol alternative provided by Starbucks free of charge.
 
Please spread the word!
 
RSVPs are not required but if you are inclined, let us know you're coming through Facebook and invite your friends!
 
Special thanks to Karla Baise and Odell Brewing Company, Chefs Marty and Anthony, Starbucks, and Switchman Sleepin' for making this event possible! And to all the Cafe volunteers who helped to put this together and amaze us every day!